Here you'll find great campsites with different accommodation options, activities, attractions, destinations and holiday experiences. We hope to inspire you and simplify your choice of establishment when you next need accommodation during a visit to the West Coast.
Sea, rocks, sandy beaches and forest
A coast with many variations. Miles of sandy beaches or swim from sun-warmed cliffs among islets and islets. The West Coast has both. Here you will find campsites with accommodation near the sea, lake and forest.
What would you like to fill your holiday in Bohuslän, Gothenburg or Halland with?
campsites on the west coast
Camping Västkust is an association of 45 campsites that work together along the entire west coast of Sweden from Strömstad in the north to Laholm in the south. Here you can stay at campsites in caravans, mobile homes or tents, hotels, hostels, apartments, rooms or rent a cottage.
Bohuslän.
In Bohuslän, the charming fishing communities are close together. If you want to feast on seafood and enjoy swimming from both beaches and cliffs, this is the place to come. There is a string of popular resorts such as Smögen, Kungshamn, Strömstad, Hamburgsund, Lysekil, Uddevalla, Fjällbacka and Grebbestad.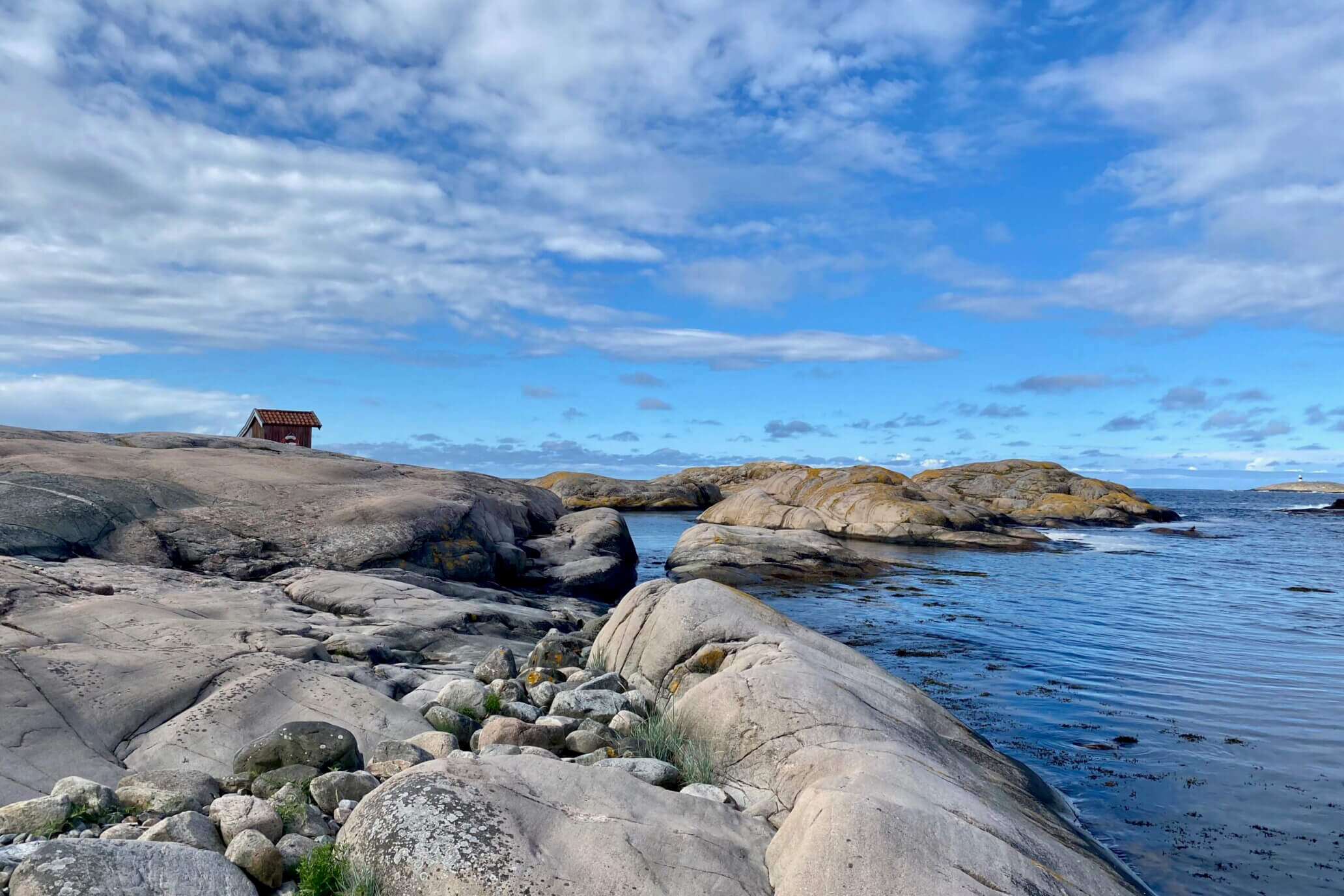 Gothenburg.
Explore the Gothenburg archipelago, feel the wind in your hair at Liseberg or experience both the rainforest and space in one day at Universum. Gothenburg is one of Europe's top food cities, so the flavour experiences here are plentiful, with a large number of award-winning restaurants and restaurateurs.
Halland.
There is a wide range of both long sandy beaches and activities such as windsurfing, hiking in beautiful beech forests, lovely bike trails and proximity to shopping in Ullared. In Halland there are many nice summer towns to choose from, such as Varberg, Halmstad, Falkenberg and Båstad.
Find your campsite on the map
Search for the nearest campsite while you're on the road or planning your trip. Enter your location and a specific search area to see the facilities offering accommodation in the area. The name of the facility is linked to the campsite website.