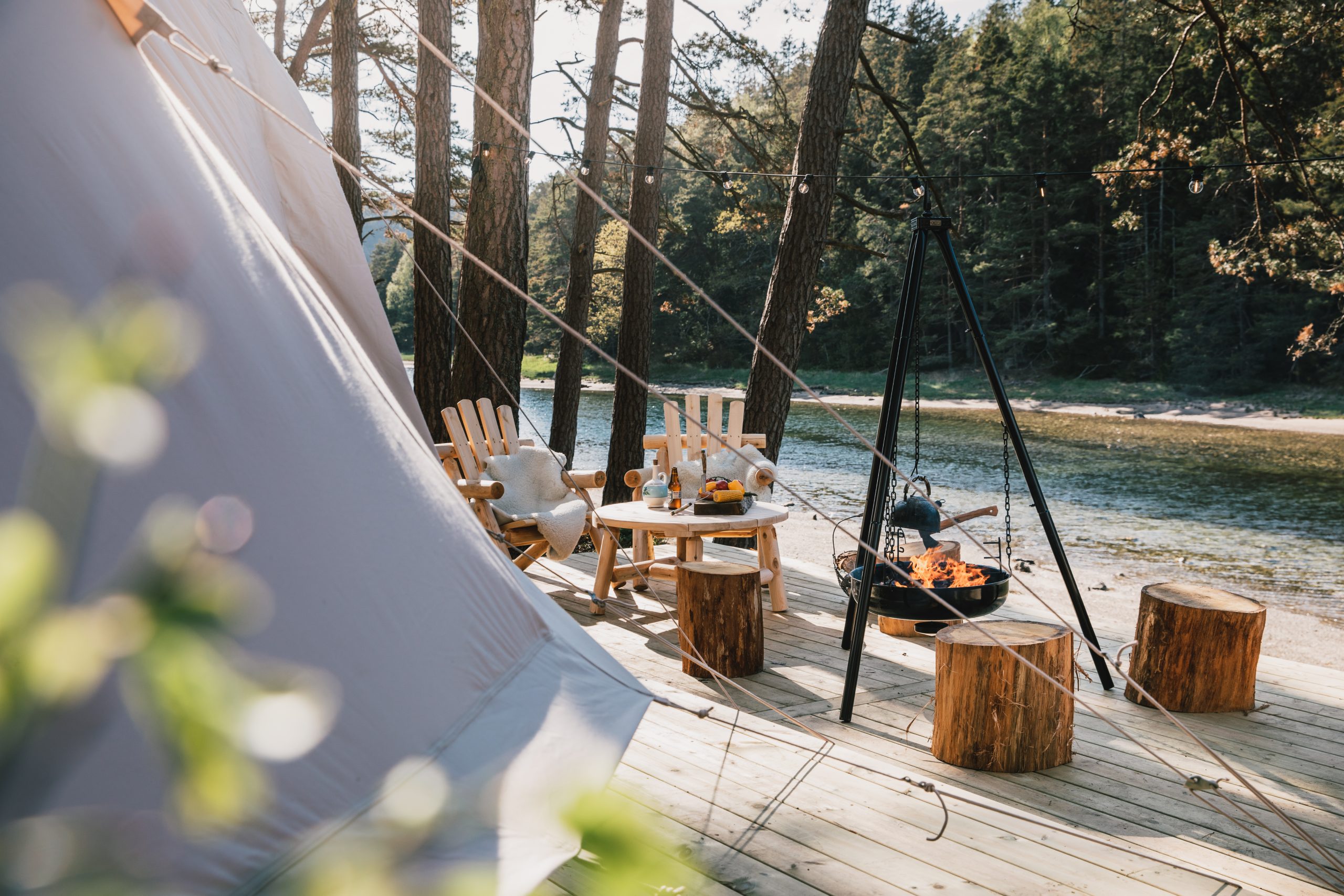 Unique accommodation on the West Coast
Spending the night and staying the night do not necessarily mean the same thing. In unique accommodation, the overnight stay itself becomes the central element, an experience to carry with you for a long time to come.
Camping Västkust offers camping facilities with a variety of accommodation options, with camping pitches and cabins on the west coast being the common denominators. All campsites and accommodations are unique, but there are some accommodation options that stand out a little extra and can thus be described as different, unique, odd and extraordinary. Here we tell you about these accommodation options and where on the West Coast you can find them.
Different accommodation options in Bohuslän and Halland
For those who are attracted to camping but don't yet have their own caravan, some campsites offer caravan hire on site. Ideal for those who want to try living in a caravan but don't want to rent a caravan themselves, drive it to the campsite and, not least, park it.
In the category of unique accommodation options you will also find a Wooden Tipi, a wilderness experience with overnight accommodation around a fireplace. Classic tents to check in without fiddling with tent pegs and cords. And a pirate hotel, where you live and breathe like a true pirate.
At four campsites you can stay in luxury and close to nature in glamping tents where only a canvas is between you and the night sky as you lie in a comfortable bed in the glamping tent, a cross between a tent and a cabin. Below you can see which campsites offer you accommodation in glamping tents and you can read more about this form of accommodation on the page Stay in a glamping tent on the West Coast.
Campsites on the West Coast with unique accommodation
Fjällbacka Camping
Rent a caravan on site. For those who don't own their own caravan but want to enjoy the feel of it, you can rent a larger caravan that's set up and ready to go. The caravan is equipped with a sturdy awning, making it easier to keep mosquitoes and cool summer winds at bay in the evenings.
Skrea Camping
Rent a caravan on site. At Skrea Camping you can try out camping life without having your own caravan or having to rent it elsewhere. The caravan will be ready when you arrive and you can start enjoying all the camping experience right away.
Hansagård Camping & Resort
Rent a caravan or CaraVilla on site. If you visit Hansagård Camping & Resort in Falkenberg, you can try staying in one of the exclusive caravans from Adria. Or you can stay comfortably in a CaraVilla, which is a cross between a caravan and a trailer.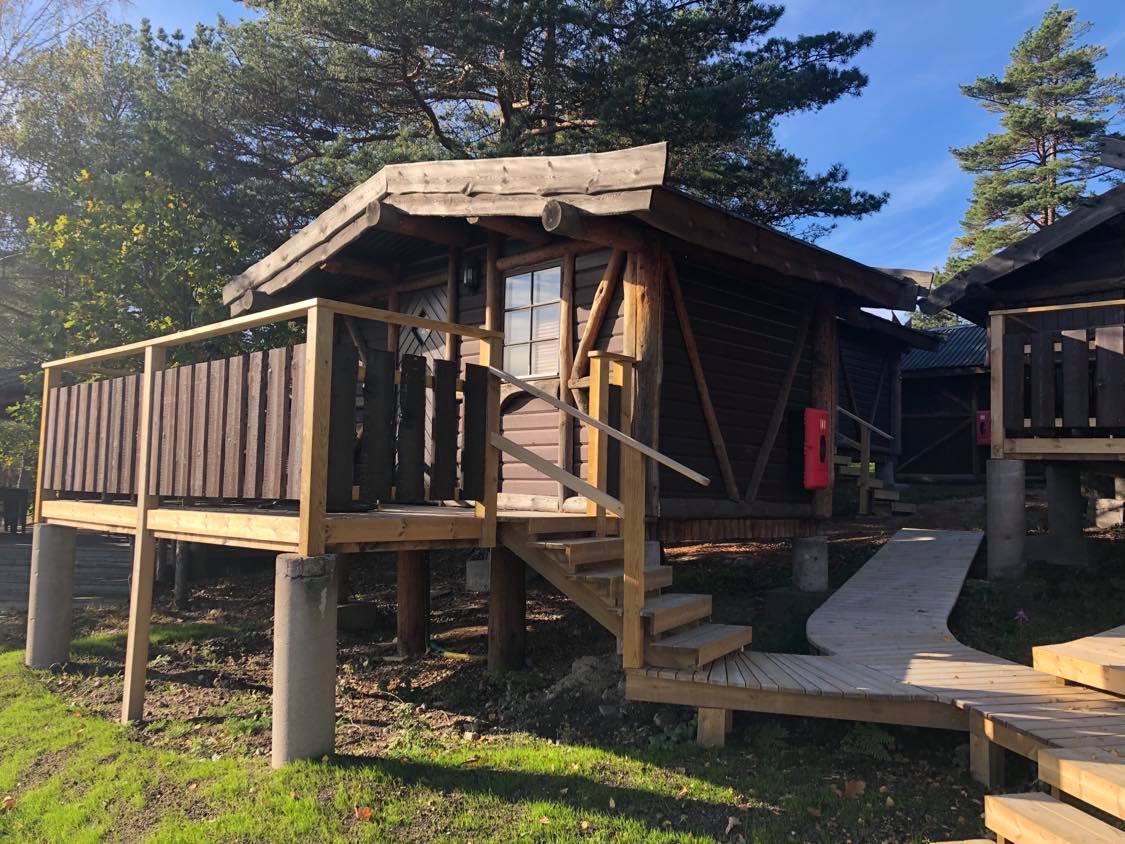 Daftö Resort
Döskallebyn. Here you will live simply and unpretentiously above ground in huts. A toilet and shower can be found in the service building downstairs. Breakfast in the restaurant is included when you stay in Döskallebyn. During the summer, several activities are included in the price of accommodation and the resort has a swimming pool, restaurants, paddle courts and much more.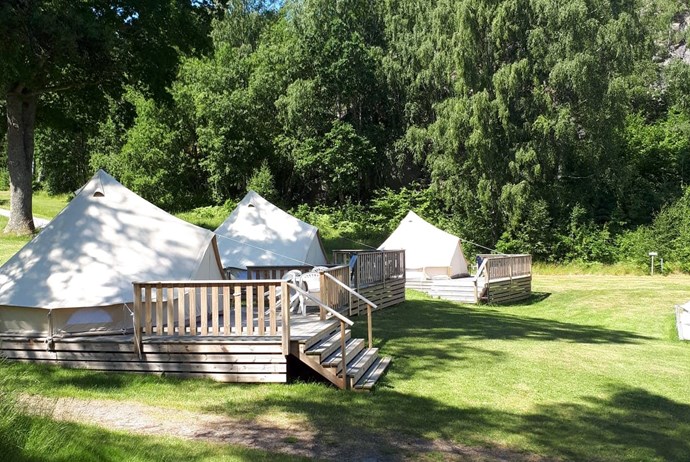 Seläter Camping
Glamping tent. The tent is located in an area with sun most of the day and contains, in addition to beds, a small chest of drawers, a mini-fridge, plates, glasses and cutlery for 4 people. A sink, clothes rack and small storage. Outside the tent there is a small patio with outdoor furniture. In the adjacent service building you will find a shower and toilet as well as a kitchen.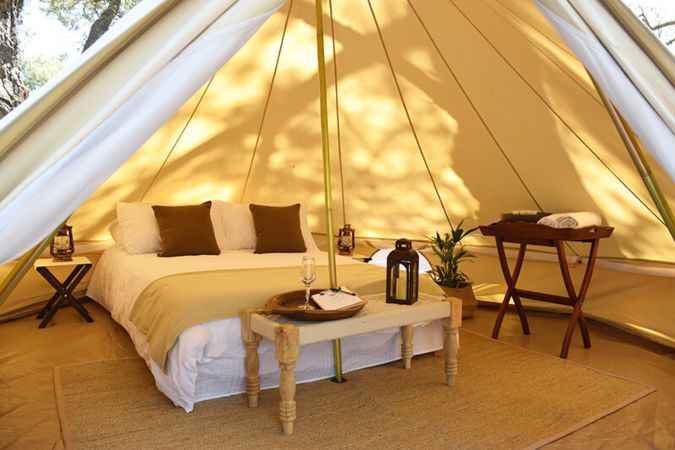 Båstad Camping
Glamping tent. In the most peaceful area of the campsite, there are glamping tents decorated with different themes for summer 2021. Bali (2 pers) for those who want to stay romantic and Asian-inspired and Safari (4 pers) with a savannah feel. All tents include beds, minibars, dressing gowns and outside there is a terrace with lounge furniture.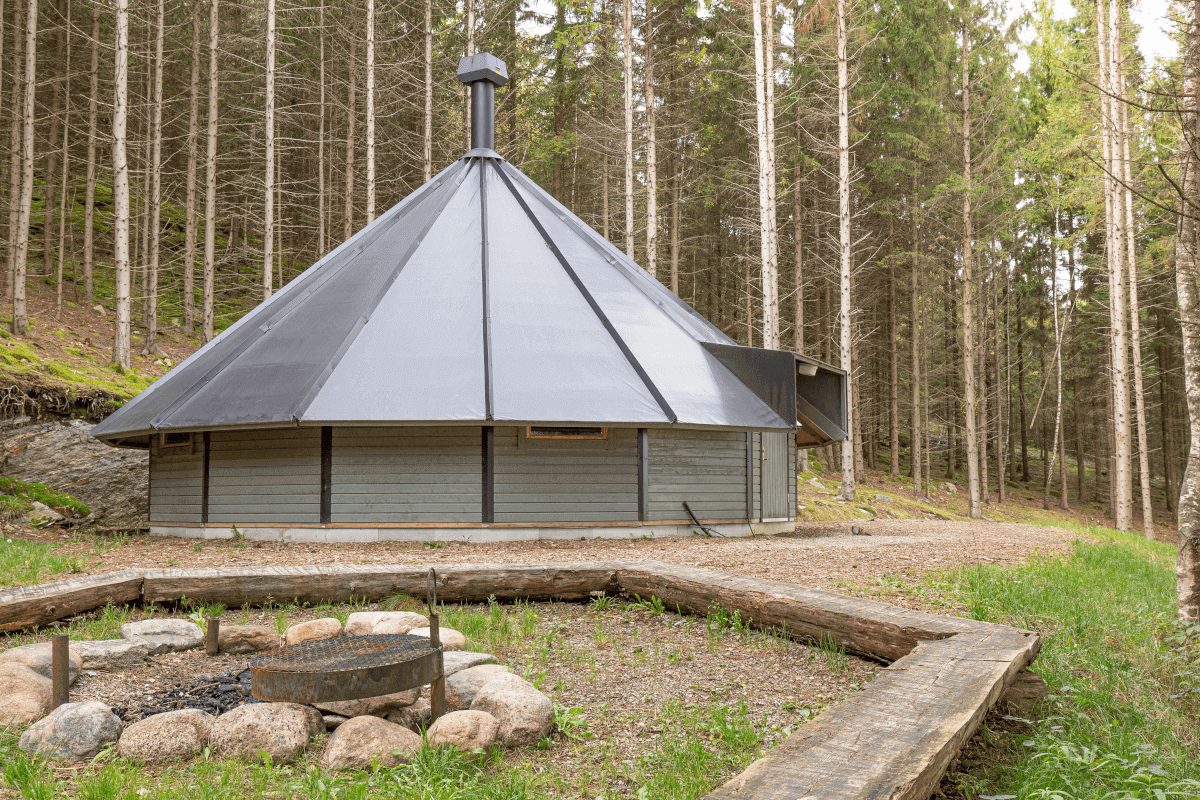 Hafsten Resort
Wooden Tipin. Tipin is a bit of a wilderness experience with the possibility of an overnight stay. The tipi is like a big round "wooden tent", where you sleep on the floor, on a sleeping mat and sleeping bag that you have to bring yourself. In the middle there is a fireplace, where you grill and cook. There is electricity, a fridge and running water.
Läjet Camping & Resort
Rent a CaraVilla or caravan on site. CaraVilla is the form of accommodation for those who want to experience all the benefits of camping life. With high standards and smart design, you'll have a holiday you'll never forget. You are offered 3 different types of accommodation: Standard, Premium and De Luxe. Here you can also rent a caravan if you prefer.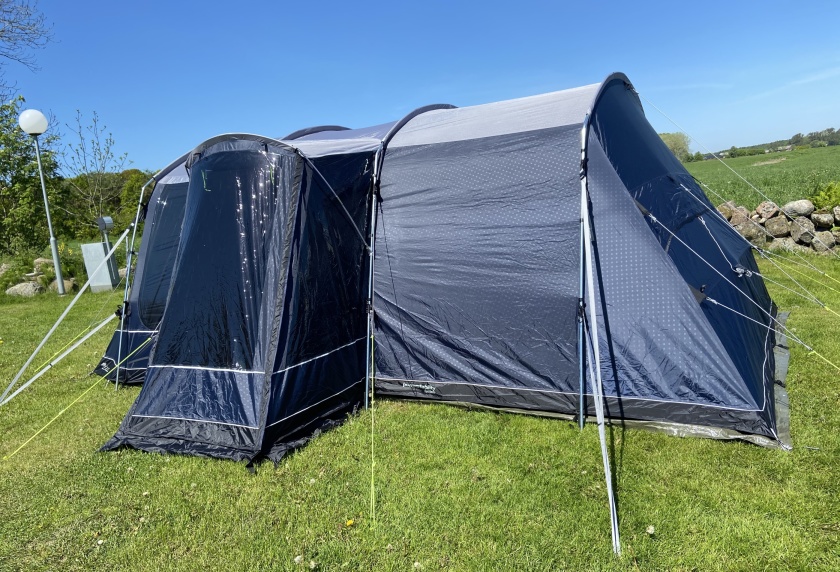 Rödlix Hostel & Camping
Rent a tent on site. Try camping without bringing your own tent. Here you can stay in a family tent with three alcoves equipped with thick air mattresses, cupboards for storage, basic utensils such as crockery, glasses and cutlery as well as a cool box and of course a lamp that gives a nice glow in the evening.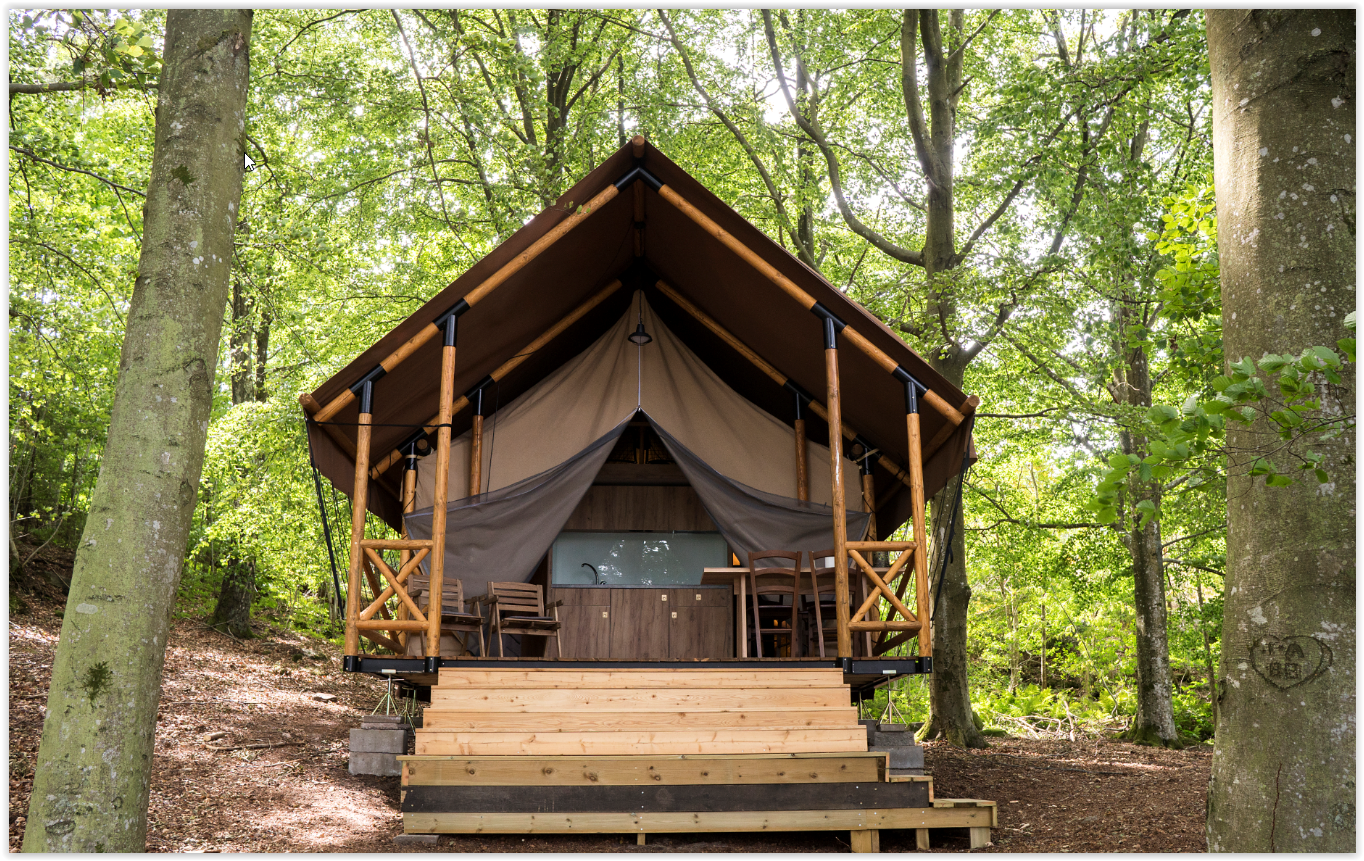 Anfasteröd Gårdsvik
Glamping tent. On a cliff with stunning sea views, or under the lush foliage of the beech forest, you become one with nature in comfortable safari tents. They have a bathroom with shower/wc, kitchen, heating, comfortable beds and even a sleeping loft. From here you can hear the wind rustling in the trees and the birds chirping through the canvas.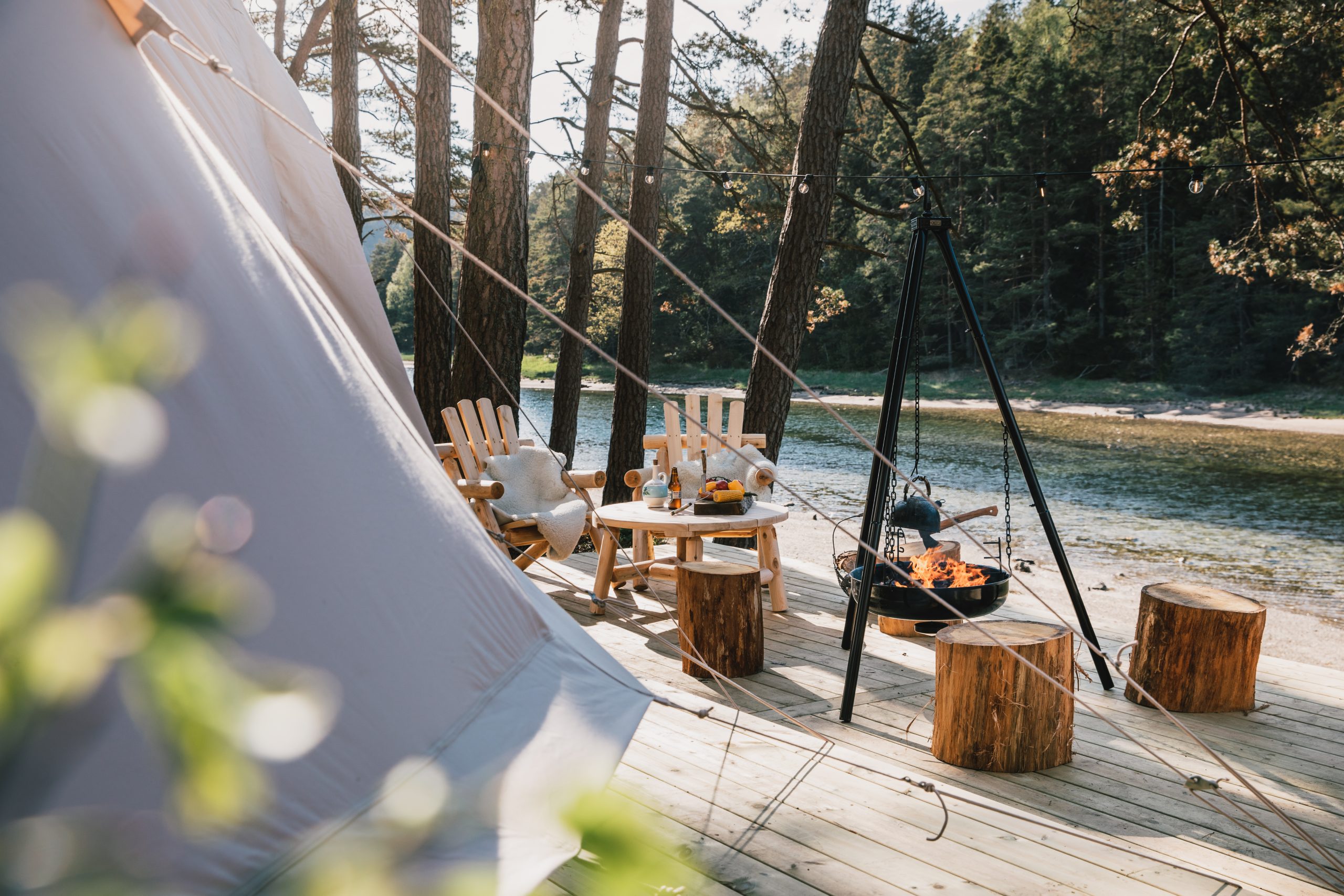 Lagunen Camping & Cottages
Glamping tent. A unique opportunity to experience Bohuslän and the west coast archipelago! Lagunen offers glamping at its best – camping close to nature but with extra comfort and a lovely touch of glamour. Sleep soundly in a cosy cabin at Wooden Camp or in a luxury glamping tent at Canvas Camp.