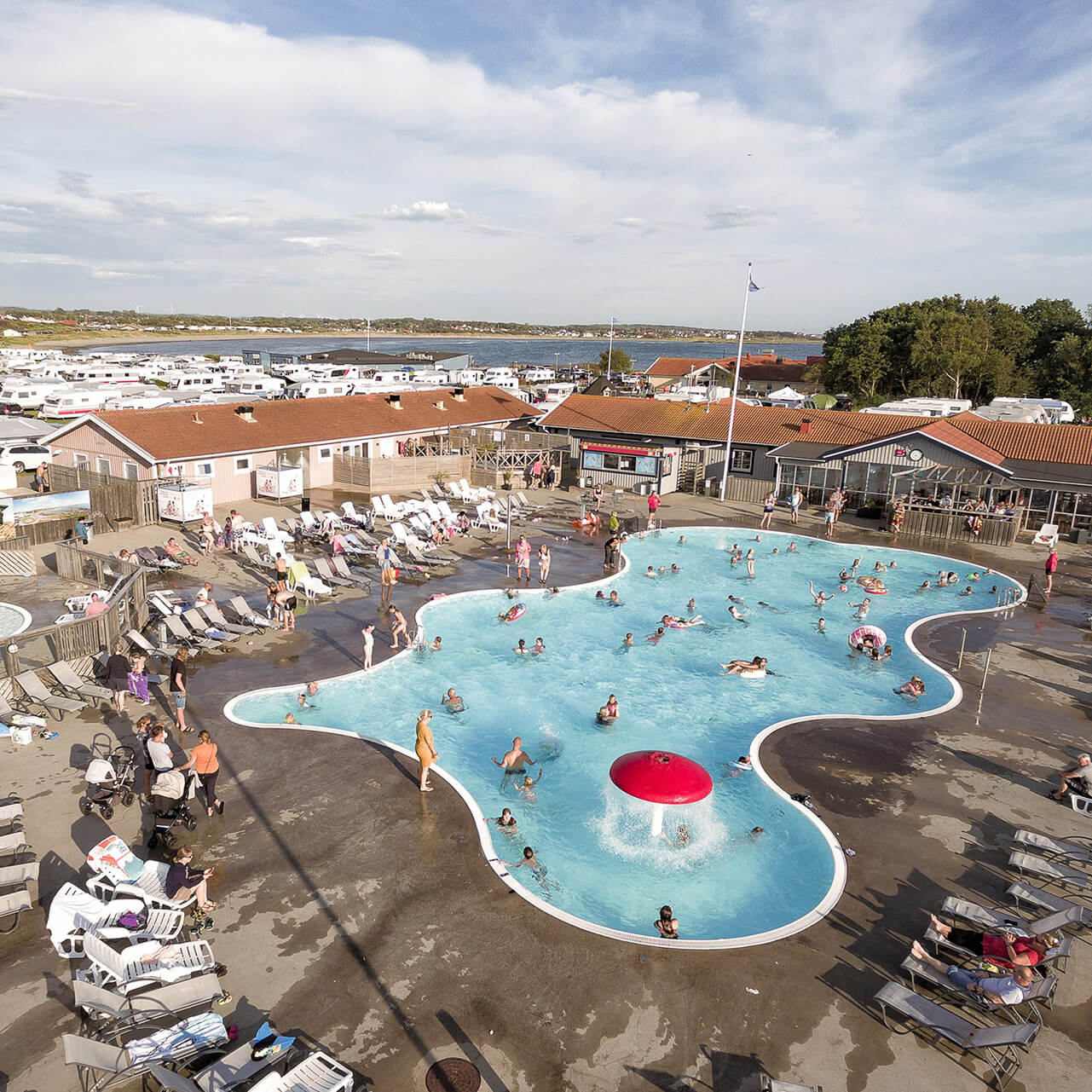 Camping with pool on the west coast
Pools and sea baths are for many a real watershed. Choosing a campsite with both options can therefore be a good choice if opinions differ within the family when looking for a child-friendly campsite on the West Coast. Or if you just want to hedge your bets so you can vary according to what you feel like at the time.
Swimming in a pool, from a sandy beach or rocks?
Of the campsites in Camping Västkust, the following facilities have a pool area. The pools are different in nature, but the common denominator is that you can both cool off in them and collect great and fun summer memories.
Whether or not the entrance is included in the accommodation when you rent a camping pitch, cottage, apartment, hostel or hotel room can be found by clicking on one of the campsites below. There is also more information about the pool area and accommodation options to take you one step closer to a camping holiday in Halland or Bohuslän.
All the campsites you see below also have sandy beaches for those who like variety.
Which campsite do you want to visit?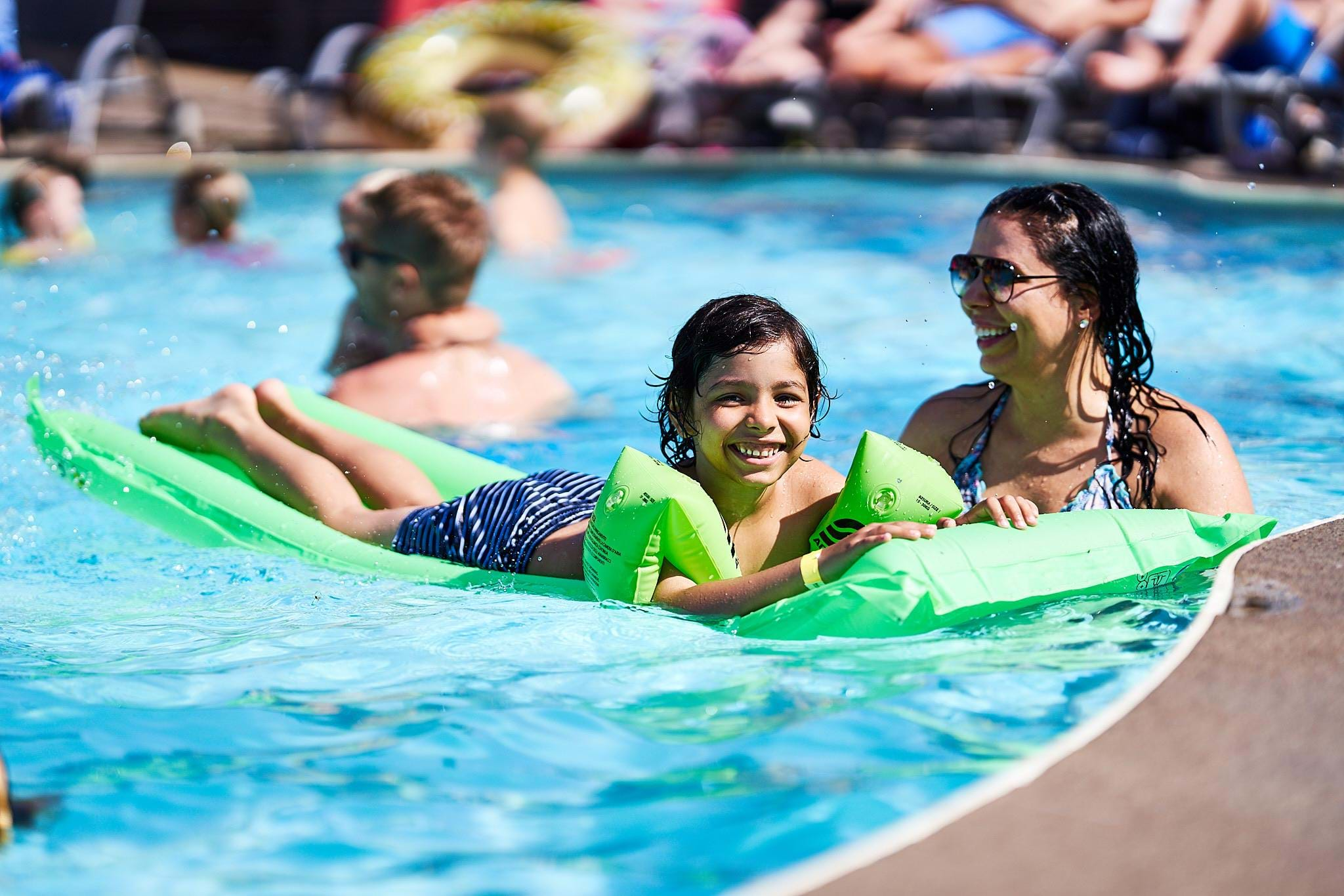 Daftö Resort
The pool area at Daftö Resort has three pools with pirate ships, waterfalls, water cannons, small slides and lookout towers. Sometimes the pool area is visited by the Dafto Pirates and there is a lot of fun. Next to the pools, you can sit down for a bite to eat or a drink at the restaurant's outdoor terrace.
Accommodation options: camping, cottage, hotel and marina.
Destination Apelviken
The pool area at Apelviken consists of a 30 metre long and 1.2 metre deep pool. There is also a paddling pool for the youngest and smallest. In the pool area you can play and swim freely or take part in group activities such as water aerobics. Next to the pool area you will find Nisse's Bodega with food and drinks.
Accommodation options: camping, cottage, apartment and hotel.
Hafsten Resort
The Hafsten Resort has no less than a children's pool, a large pool, a circular pool with a depth of 50 cm and an 86-metre-long waterslide with a landing pool. The water is 28 degrees in all pools and if hunger strikes in the middle of a swim, food and drinks are available in the pool area.
Accommodation options: camping and cottage.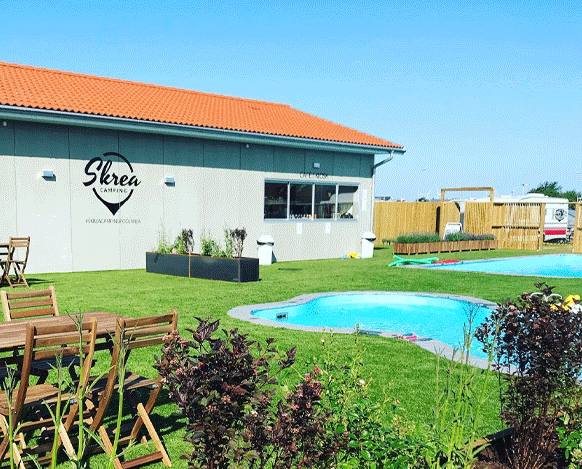 Skrea Camping
Skrea Camping has a small pool area where you can swim if you want to mix beach hanging with pool hanging.
Accommodation options: camping and cottage.