Located right next to the sea and close to the center of Kungshamn and Smögen, you will find Wiggersviks Camping. The diverse Bohuslän archipelago landscape where the sea meets the granite gives everyone the opportunity for relaxation, salty baths and sea views. Here you can rent a camping site for a mobile home, caravan or tent or alternatively rent a cabin or a mobile home.
By the sea in the Bohuslän archipelago landscape
The campsite is located in a scenic environment, close to walking areas for a lovely run or walk. Here you'll be close to the Kuststigen's various routes and stages. At Wiggersviks Camping, you can take a dip in the saltwater pool followed by a cup of coffee, a soft drink, or an ice cream from the ice cream kiosk's terrace while you enjoy the sun and salt water splash. There is a large playground for the children in the area and accompanying four-legged family members with a dog resting area and dog shower.
In the area there is also a service shop and a restaurant that serves alcoholic beverages. Mini-golf, spa, TV room, bowling alley and a barbecue area. Take to the sea with canoes or cycle boats that are rented on site or rent a regular bike on land if you prefer.
A string of summer towns to experience
It is 1.5 km to the center of Kungshamn, 3.5 km to Smögen and 12.7 km to Hunnebostrand. Three summer towns that offer many pleasant experiences. From bridge walks to entertainment in the evenings.
A visit to the lobster academy and the fishing auction, a boat trip to Hållö with cliffs and swimming and Smögenbryggan are popular excursions.
Visit Havets hus in Lysekil, one of Bohuslän's most popular destinations with around 40 aquariums with hundreds of different species from the Gullmarsfjord and the North Sea.
Or take a trip to Nordens Ark, which purpose is to give endangered animals a future. Here there are around 80 species and breeds from all corners of the world. Some animal species are today so threatened that without an effort by zoos they risk disappearing for good. For some species, animals can be bred and released into the wild to augment the remaining population.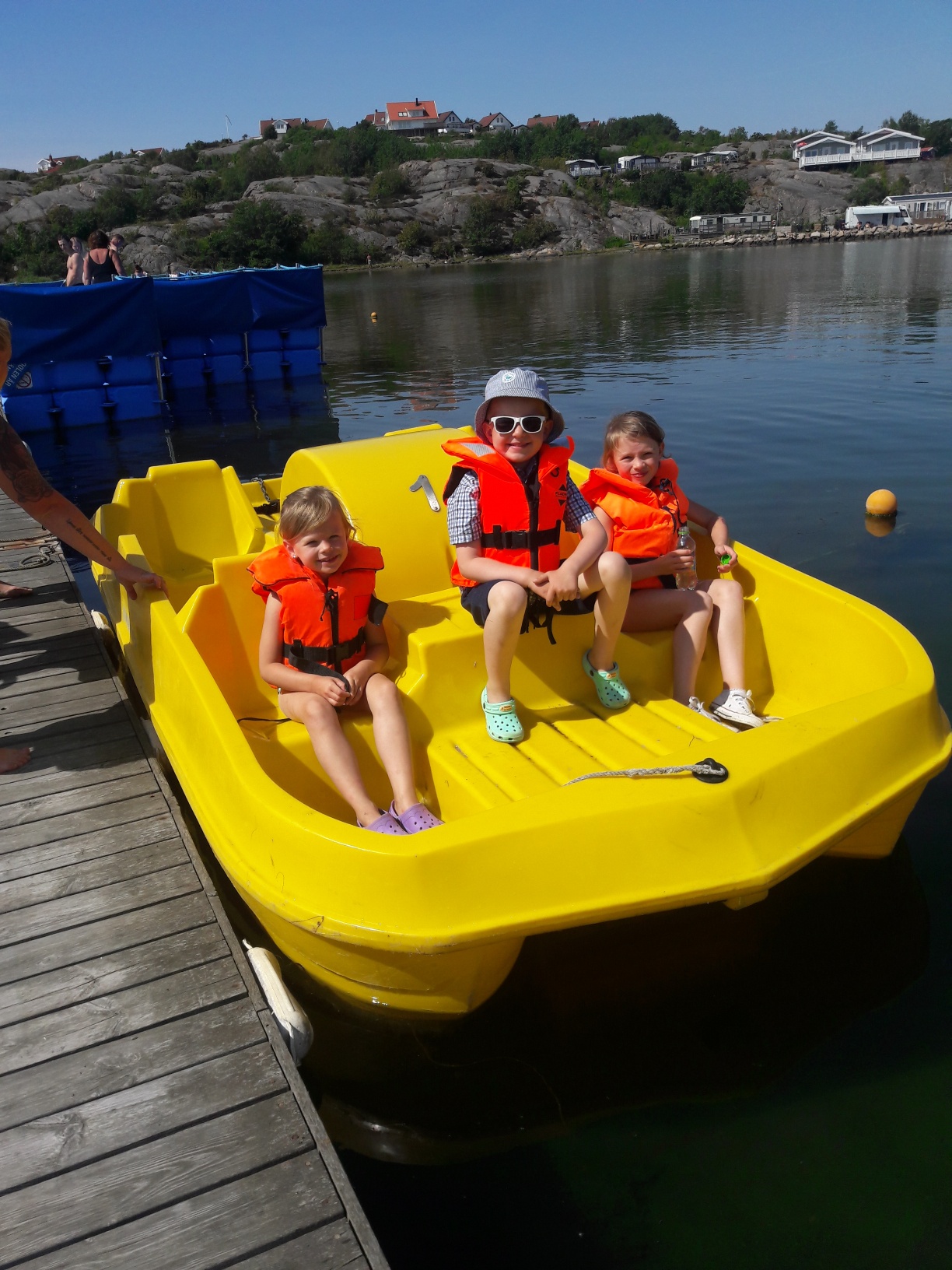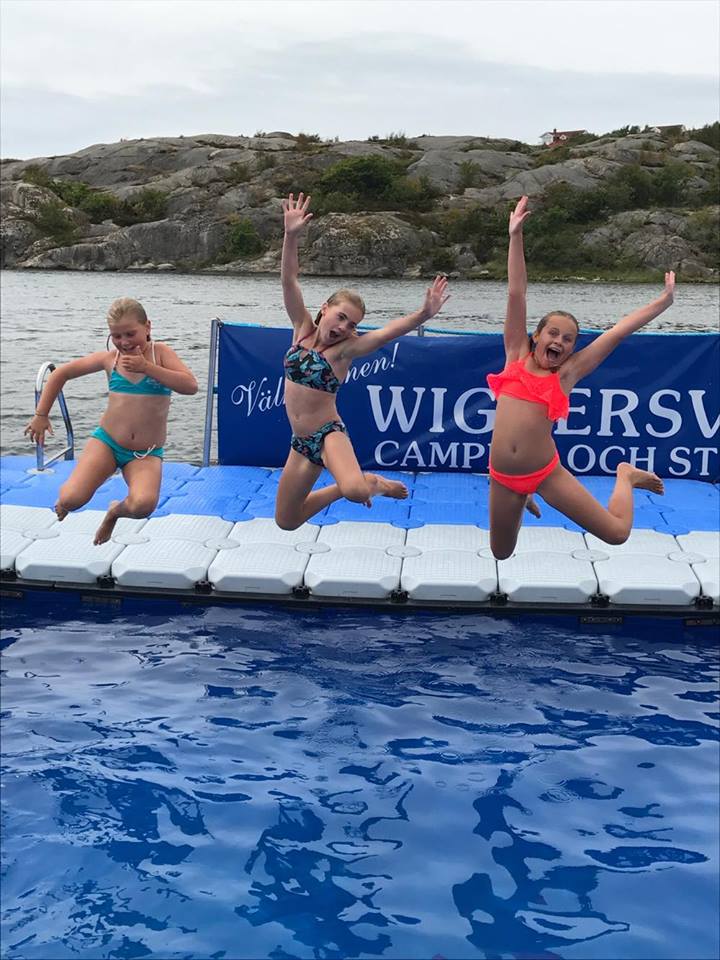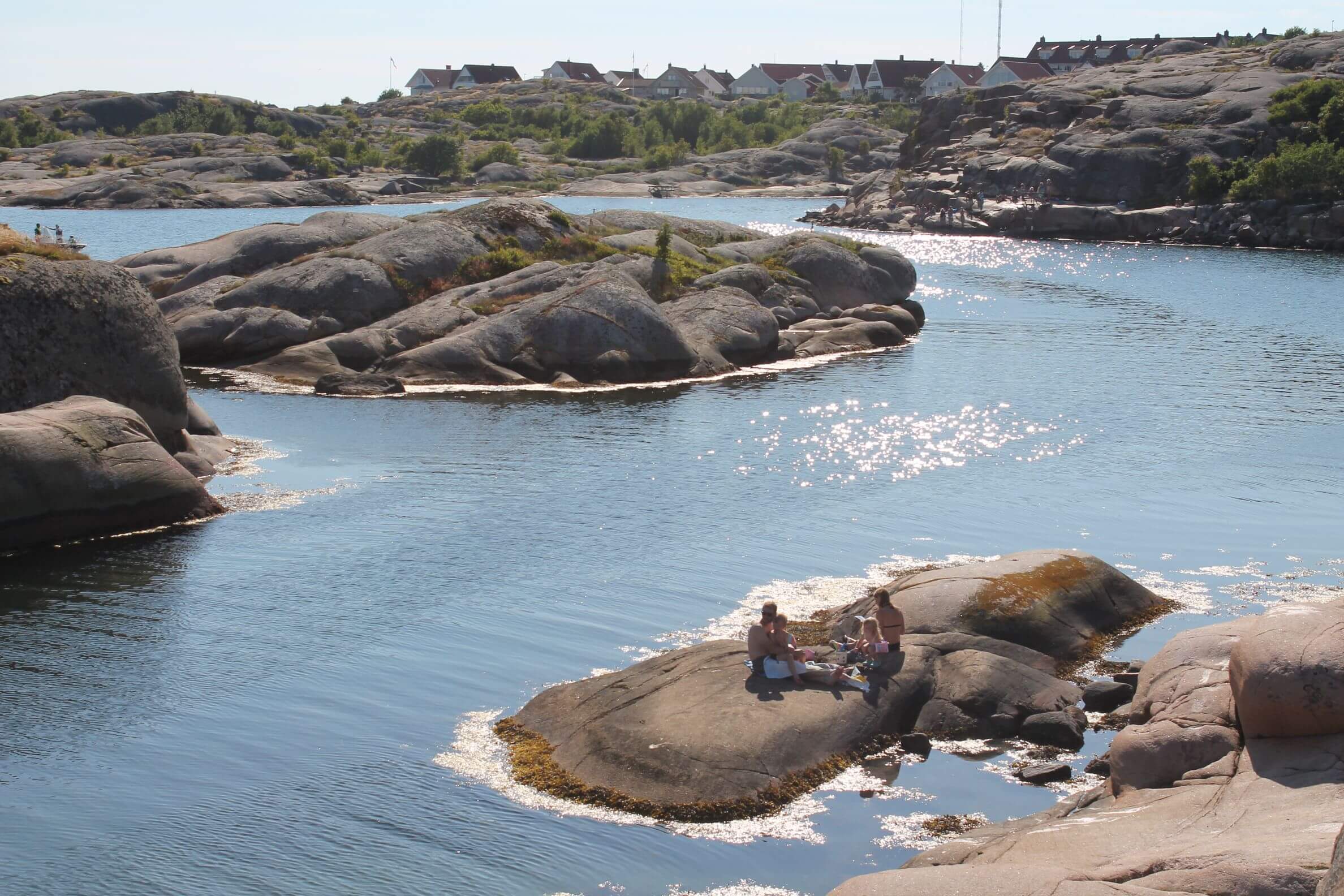 Photo: Wiggersviks Camping