In the middle of Bohuslän in northern Orust is Vindöns Camping & Marina, a small and beautifully situated, environmentally conscious family campsite. Here you feel the peace and can disconnect from the stress of everyday life. Book a campsite near the sea or sit on the balcony of one of the cozy cottages and watch the boats glide peacefully into the guest harbour. The cottages are dog-friendly.
Swimming, sea and Bohuslän experiences
At the campsite, there is a child-friendly, shallow beach and also bathing from the rocks or the bathing jetty at the harbour. There is a larger swimming area just a few minutes' walk away from the campsite.
If you want to go out to sea, you can rent a canoe, pedal boat or boat. Take a fishing trip or disembark for a swim and a coffee on one of them the nearby islands. Be sure to bring the trash back.
The children can play on the playground or play on the ball field. The family can play boules or have a round of mini golf. For the more athletic, a clay tennis court can be booked. A favorite pastime for children is usually fishing for crabs at the water's edge.
If you want an invigorating walk along the sea coast or find peace in a quiet forest, there are several excellent and easily accessible walking routes, including stages of the Bohusleden trail. From the campsite, you can take a walk in the forest and on dirt roads to the nearby sheep farm with a summer cafe.
For four-legged friends there is a dog rest yard and several excellent places for dog bathing.
Hidden gems in and around Orust
There are many hidden gems to discover in our vicinity. Orust consists of several islands that can be reached by ferry, several of the islands are car-free, often with cozy restaurants and cafes in the summer.
Suitable day trips from here are, for example, a tour via Majs Malö and Taubes Flatö or Nordens Ark and Havets Hus. Or why not Gothenburg, with its large selection. It only takes about an hour to get there.
It takes 1.5 hours to Strömstad. On the way there, you can visit some of Bohuslän's beautiful coastal communities.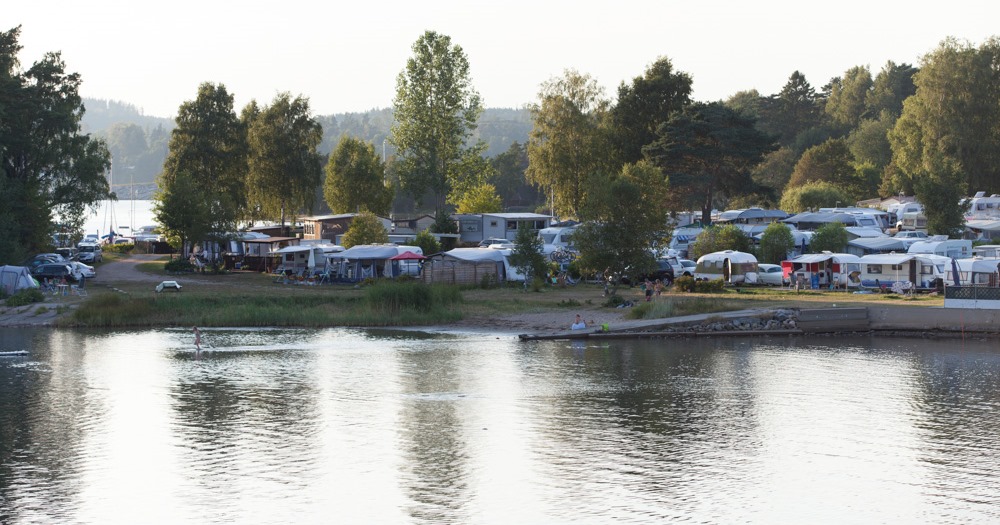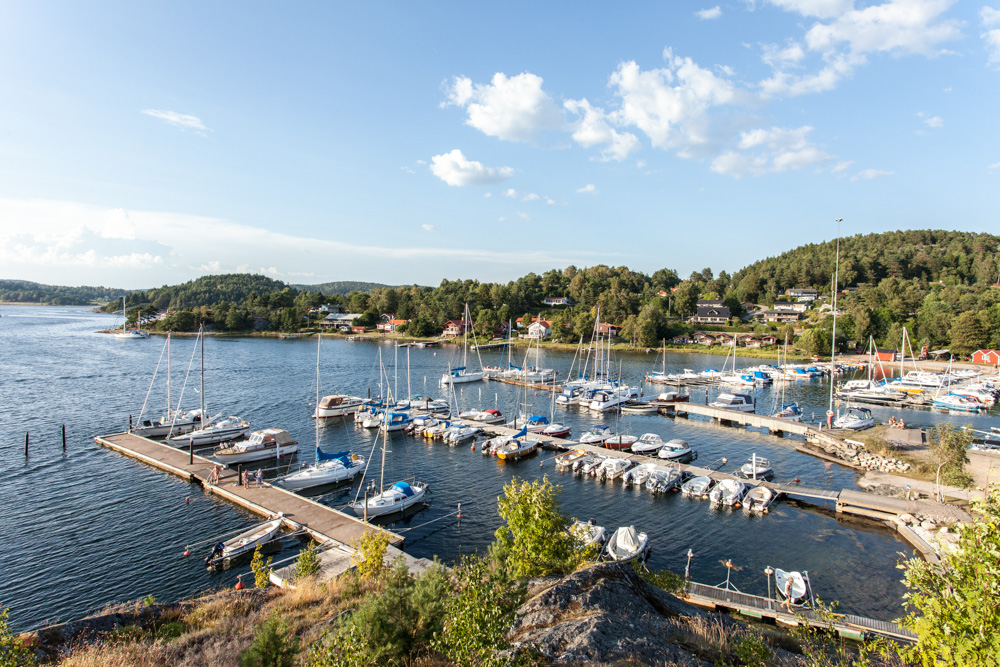 Photo: Vindöns Camping & Marina