Here you can experience wonderful days filled with relaxation, sun, swimming and outdoor activities approx. 2 km from beautiful Bohus-Malmön. Örenfjordens Camping has immediate proximity to both forest and salty baths, and you can stay on a camping site, in a cabin or in a hostel.
Swimming and activities at Örnefjorden Camping
Experience the lovely sea beaches where you can choose to be a little secluded on grassy areas and rocks or our smaller sandy beach with bathing jetty and raft. If you're lucky, the seals will come and look a little curious. If you want to swim even more protected, you can rent a kayak or boat and find your own island or sheltered bay where you can sunbathe and swim. Other bathing spots we can recommend are to nearby Bua with incredibly beautiful beaches or to Bohus-Malmön with several well-known bathing spots.
At Örnefjordens Camping there is the opportunity for young and old to have a wonderful and memorable holiday. You can e.g. play football, mini golf, fish for crabs and go for guided walks in the beautiful surroundings. For the younger ones who want to try horse riding there is that opportunity and if you feel like staying on the ground there are sheep to pet.
On some occasions during the summer a bouncy castle is set up and on other occasions you have the opportunity to go on a helicopter tour. And if you want to explore more of nature on foot, we can recommend stages of the Coast Path Kuststigen located near the campsite.
In a string of summer towns
When you stay at Örnefjordens Camping, you stay in Kungshamn but are also close to the other tourist magnets Sotenäs, Smögen and Hunnebostrand. 2 km away is also Bohus-Malmön, which belongs to the Smögen coast's most varied island in terms of swimming opportunities and nature, both rock baths and sandy beaches. Including the swimming beach "Pärlane", which is one of Sweden's ten best and most beautiful swimming pools.
The island was one of the most historically important places regarding the Bohus granite. Shiploads of processed stone have been shipped across large parts of the world. Today, however, there is no quarrying left, but the quarries and several stone purposes can be found all over the island which bear witness to the period.
Örnefjorden Camping
Örnefjordens camping 1, 456 91 Kungshamn
Phone: +46(0)523-34335
Email: info@ornefjorden.se
Area: Bohuslän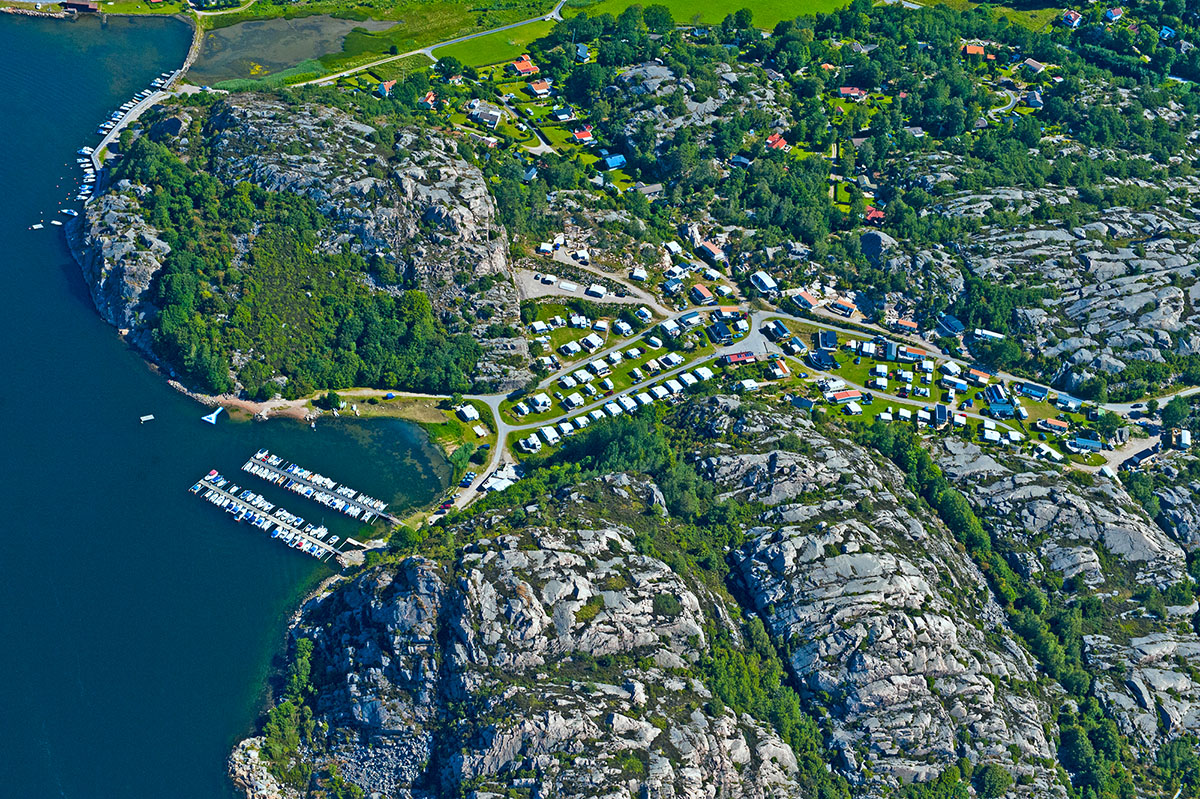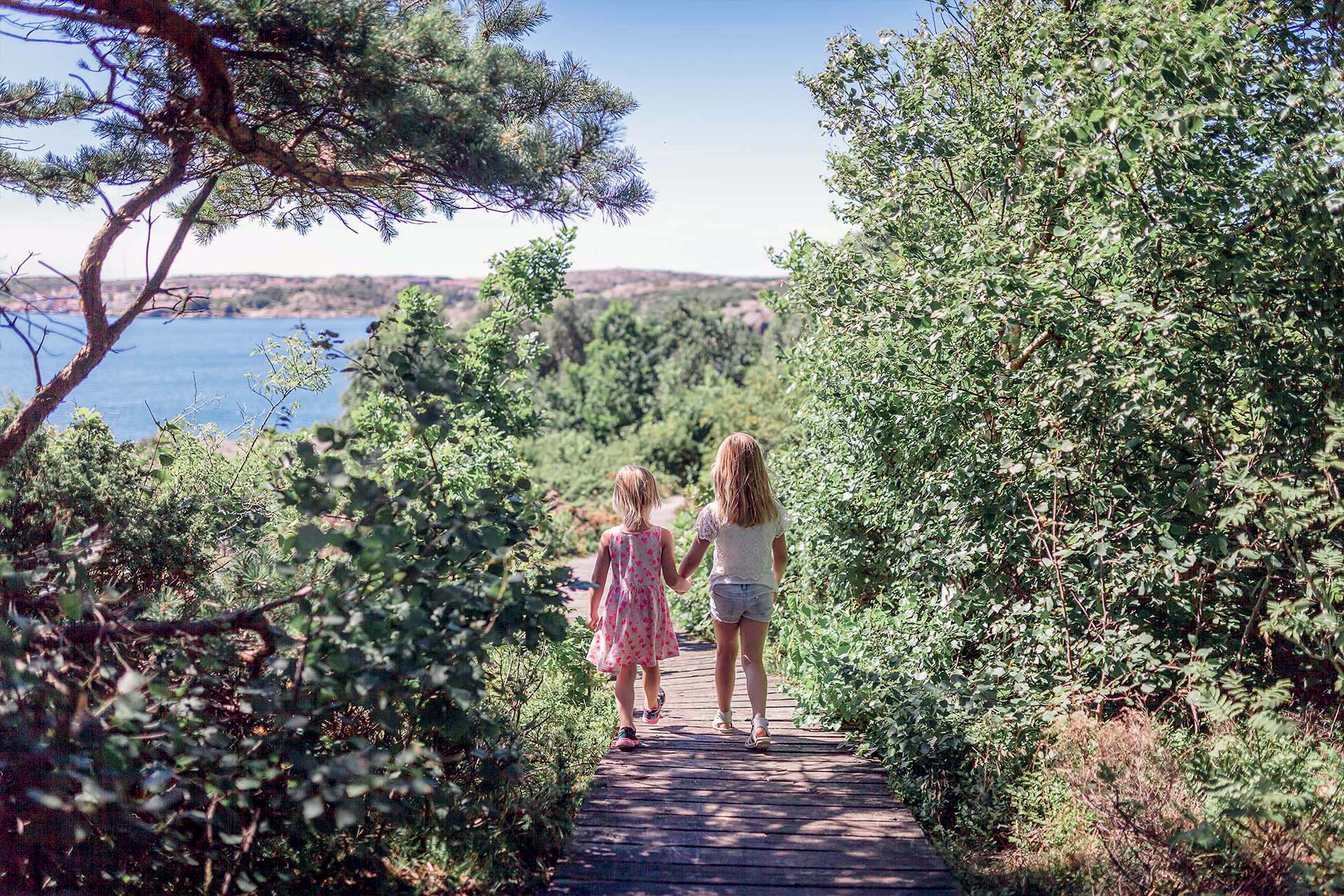 Photo: Örnefjordens Camping