One mile south of Varberg, 50 meters from the beach, the family campsite First Camp Björkäng is beautifully situated on Halland's Riviera. Here the long, shallow, child-friendly sandy beach spreads out and a smorgasbord of activities is laid out for you and your family. Here you can stay with a caravan, mobile home, tent, hostel or cabin.
Something to do for the whole family
At First Camp Björkäng, you will find everything from mini-golf, a boules court and a soccer field to beach volleyball and a playground with swings. During high season there are also inflatable jumping attractions to jump and play in. For the bigger ones there is a youth room or TV room. The campsite has a grocery store and a restaurant.
At the campsite, the children can meet the lucky animal Yessi, who is a squirrel. She plays with the children six days a week during weeks 27-32, Monday to Saturday. In more than half of the activities on offer, movement is the focus for the children who participate, we also have a strong focus on the environment as well. Yessi, like the nature lover she is, has created new adventures in the form of the Energy Detectives and works of art where the children learn more about sustainability and the environment in a fun and exciting way! Read the entire program on the website.
If you feel like leaving the campsite for a while, it is not far to central Varberg, Falkenberg or Ullared, which have a large selection of activities and shops. If you want to take the bus, there is a bus stop within walking distance.
The combination of dogs and camping grounds sound good
For First Camp Björkäng, dogs and camping are a good combination. You who own a dog must be able to bring it with you when you visit the campsite. There are lovely walking paths, a fenced dog kennel and a dog shower.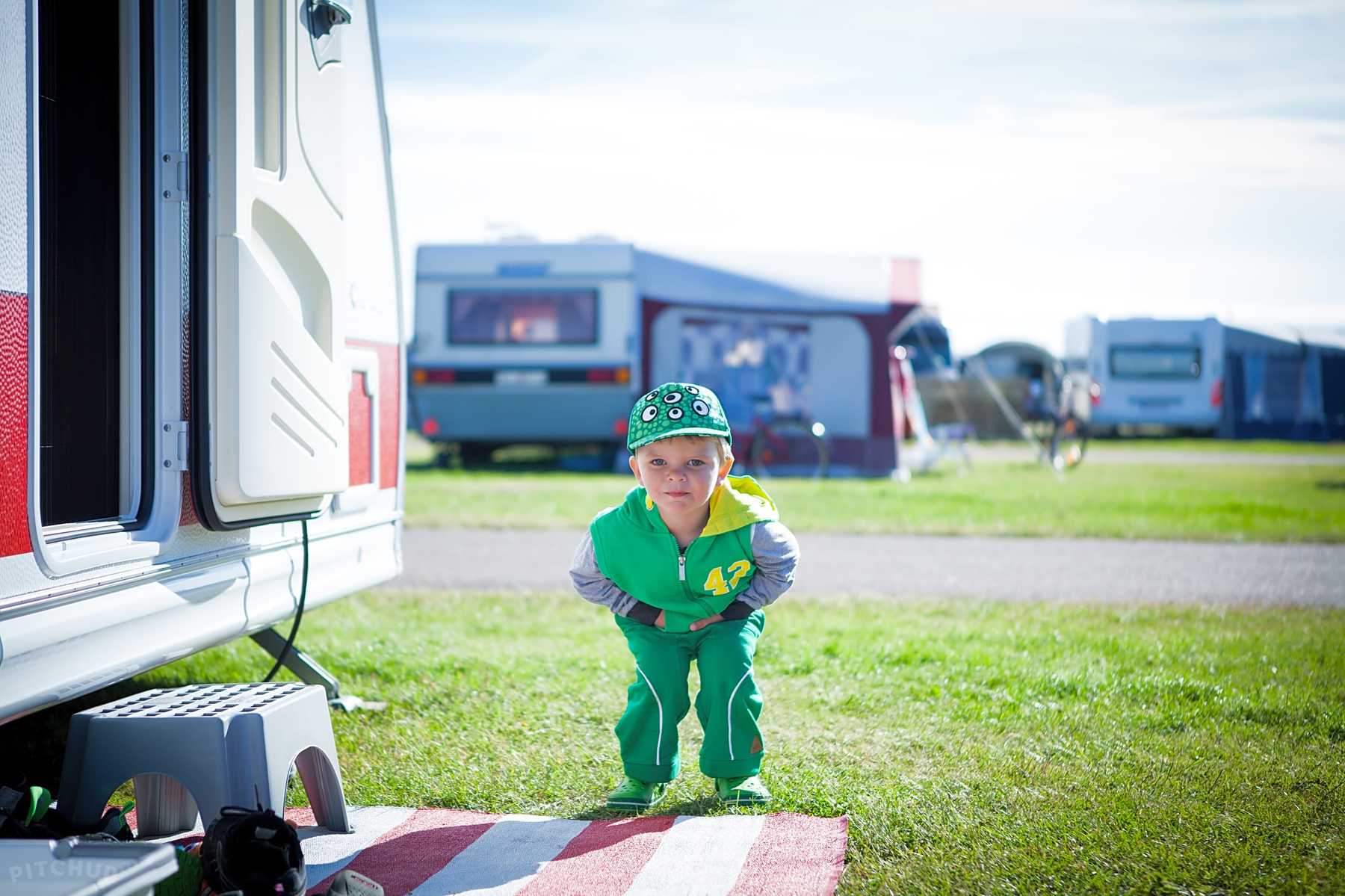 Photo:
First Camp och Diakrit