Right by the sea and just a short walk from Varberg's city centre, Destination Apelviken is the perfect campsite for those who want a sandy beach, swimming and be close to activities and the pulse. Here you can stay in a cabin, hotel, apartment or with your own mobile home, caravan or tent on a camping site all year round.
Lots to do – if you want to
Here you don't have to have more quiet moments than you want; with two restaurants, a well-stocked grocery store and a packed activity program, there's always something to do. Plus a large heated pool! Add water aerobics, exercise, a floorball rink, live entertainment, windsurfing lessons and children's activities such as Children's After Beach and Pool Party to name a few.
Stay in Varberg or take a day trip
For those looking for an active stay, we can recommend cycling stages of the Kattegattleden or hiking the Hallandsleden, in the Åkulla Bokskogar or in the Bockstens bog, which also has nice ski tracks during the winter. In the Åkulla beech forests there is also the Öströö sheep farm with a lamb safari in the summer where children can pet lambs. There is also a café and farm shop with both own goods and other local producers.
Another tip for places to visit is Johnsons Gård, an oasis just south of Varberg with, among other things, a restaurant, stone oven bakery, local microbrewery and potter. And Träslöv's location, a genuine Halland fishing village with a fish smokehouse and a restaurant on the jetty.
Gekås and Ullared are half an hour away, Liseberg and everything else Gothenburg has to offer can be reached in an hour. If you want to eat prawns on Smögenbryggan or watch the sun set over Käringön, you can do it during the day and still be back by the evening! If you want to experience more culture and history, a visit to Varberg Fortress is recommended.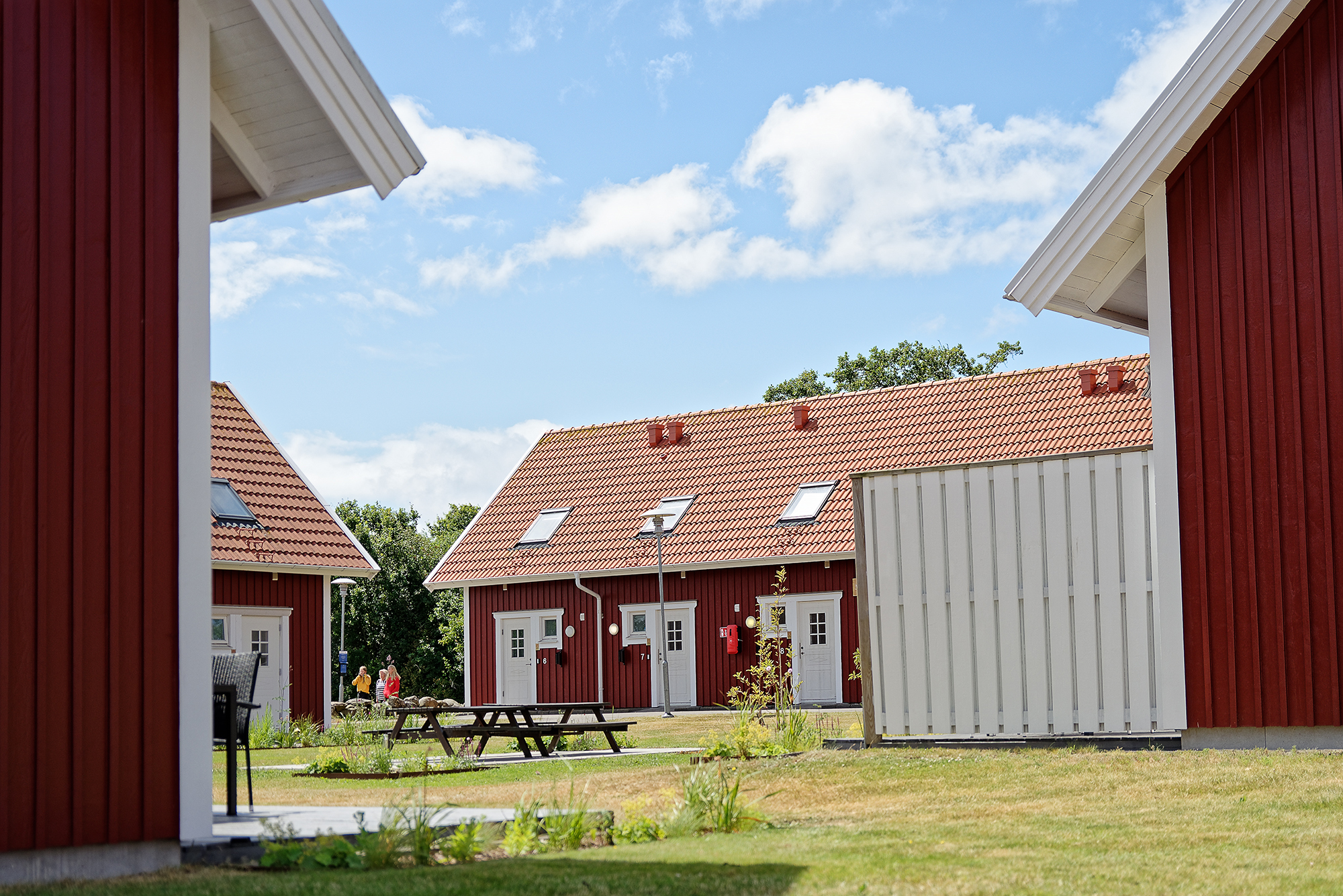 Photo: Destination Apelviken