In the middle of the West Coast in the idyllic Åsa, you will find Åsa Camping & Havsbad with camping sites and hostels. Here, people have enjoyed sandy beaches and sea bathing since the 1920s. You live literally on the beach but still in the middle of the village.
You will find restaurants, a grocery store, a home bakery, cafes and an ice cream shop within a short walking distance. If you get tired of hanging out on the beach one day, you can get to Gothenburg in 30 minutes, 20 minutes to Varberg and 15 minutes to Kungsbacka.
Summer activities for young and old
For everyone between the ages of 6 and 12 there is the Shark Club! Here, there are activities in the Hajklubbsstugan, fishing for crabs or playing games together on the beach.
If you want to go out to sea, you can rent a S.U.P or a kayak, and if you want to stay on land and discover the local area, you can rent a bicycle. If you are cycling the Kattegatt Trail, we are a natural stop before or after Gothenburg. For those who like to work out and break a sweat on holiday, there is the opportunity with Marko and Daniel at Summer Training in Åsa. They do Crossfit and circuit training on the beach several times a week.
Exciting excursions with culture and nature
Here you are not only close to the beach but also to a number of wonderful excursion destinations, exciting for both those interested in culture and nature. In Fjärås, about 9 km from Åsa, you will find perhaps Sweden's strangest castle from 1904, Tjolöholm Castle. Here you can go on a guided tour and experience several of the modernities of the time, such as one of Sweden's oldest vacuum cleaners weighing one ton!
If you want to see what it was like to live in a farming village in the 19th century, you should go to Äskhult's village. Here you can enter the houses and hear the stories of the people who once lived here. In Naturum Fjärås Bräcka you will learn everything about Halland's animal and plant life. Fjärås Bräcka is located on an ice ridge formation and has a magnificent view of the sea and forests. If you can't get enough of Halland's nature, you should visit Näsbokrok nature reserve, here the sea meets the rugged cliffs of Halland. At all these fantastic excursion destinations, there are hiking trails of various lengths for those who want to experience nature up close.
The proximity to Gothenburg, Varberg and Kungsbacka combines the small scale with the possibilities of the big city. Everything is close by – this makes Åsa Camping & Havsbad a perfect base for a weekend or a longer holiday visit.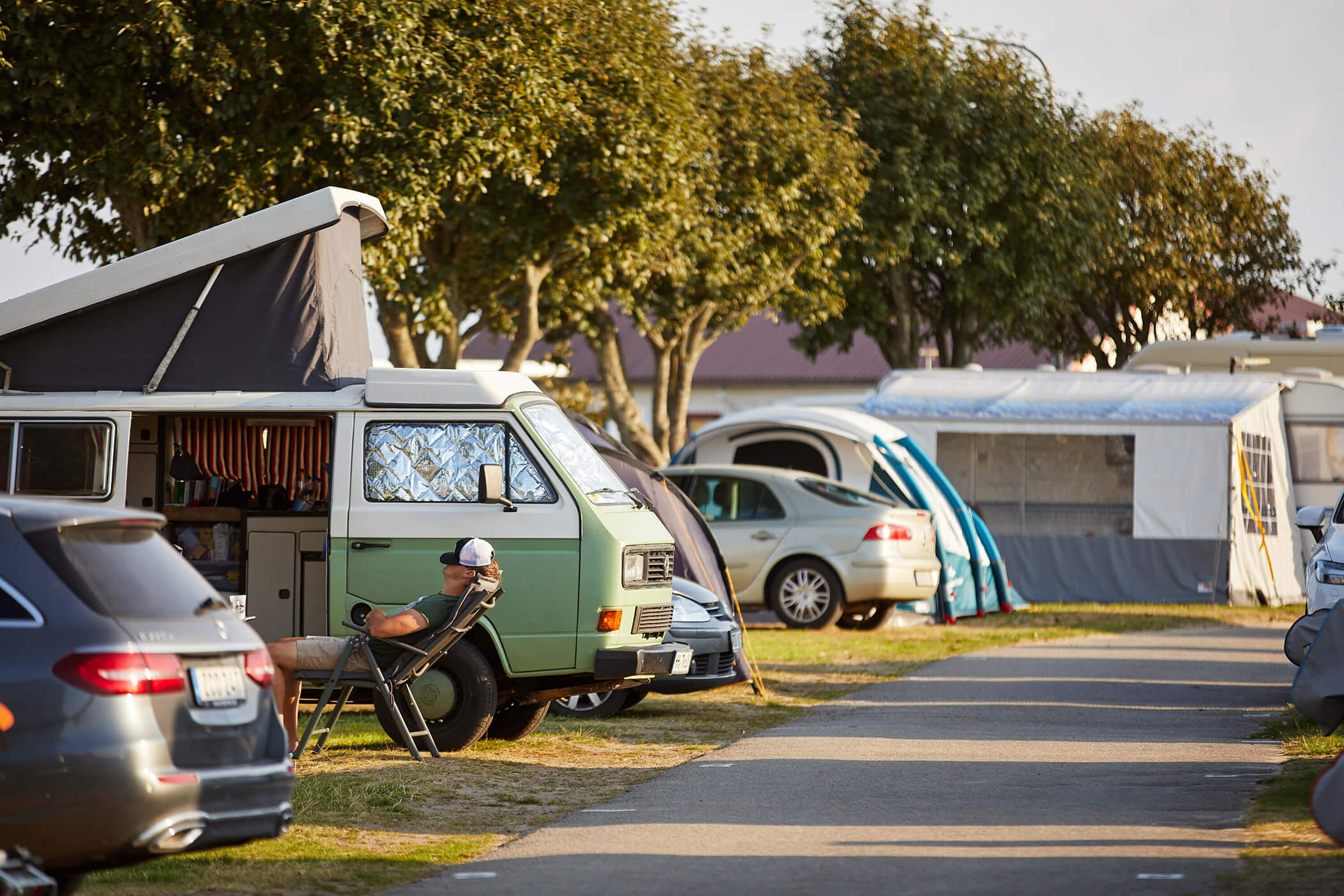 Photo: Åsa Camping & Havsbad