Anfasteröd Gårdsvik rests nestled between pines and beeches on a slope facing the sea and Bohuslän's inner archipelago. The view is fantastic. Here you live comfortably in a hotel-standard cabin, get a close-to-nature but comfortable experience in a glamping tent or bring your own holiday accommodation and live on a camping site.
A wide range of activities
At Anfasteröd Gårdsvik there are endless possibilities for activities; kayak, SUP boards, boat, sauna raft, hiking, cycling and salt baths to name a few. Take a discovery trip among the islands of the inner archipelago or fish for mackerel in Ljungskileviken. Crab fishing from the jetty is a popular activity for the little ones. In addition to the facility's own bathing area, there are several bathing areas nearby with beaches, pristine bays and smooth cliffs.
For the landlubber, there are mountain bike trails on Bredfjället, paths through the coniferous and deciduous forests and many small dirt roads that wind through the landscape nearby, including parts of the Bohusleden and Kuststigen. We are happy to help with maps, logistics and chafing plasters for those who need it.
Great location for day trips and adventures
The facility's location, in the middle of Bohuslän with proximity to the E6, means that it is easy to get to most of Bohuslän's attractions. By car you can reach Smögen in 55 minutes, Nordens Ark in 40 minutes, Skärhamn in 45 minutes and you can get to Gothenburg in 50 minutes by train, bus or car.
For those of you who want to stay in Ljungskile, we can recommend a mussel expedition with Musselbaren or a trip with Uddevalla's Archipelago Boats, the Ljungskile tour departs from our jetty.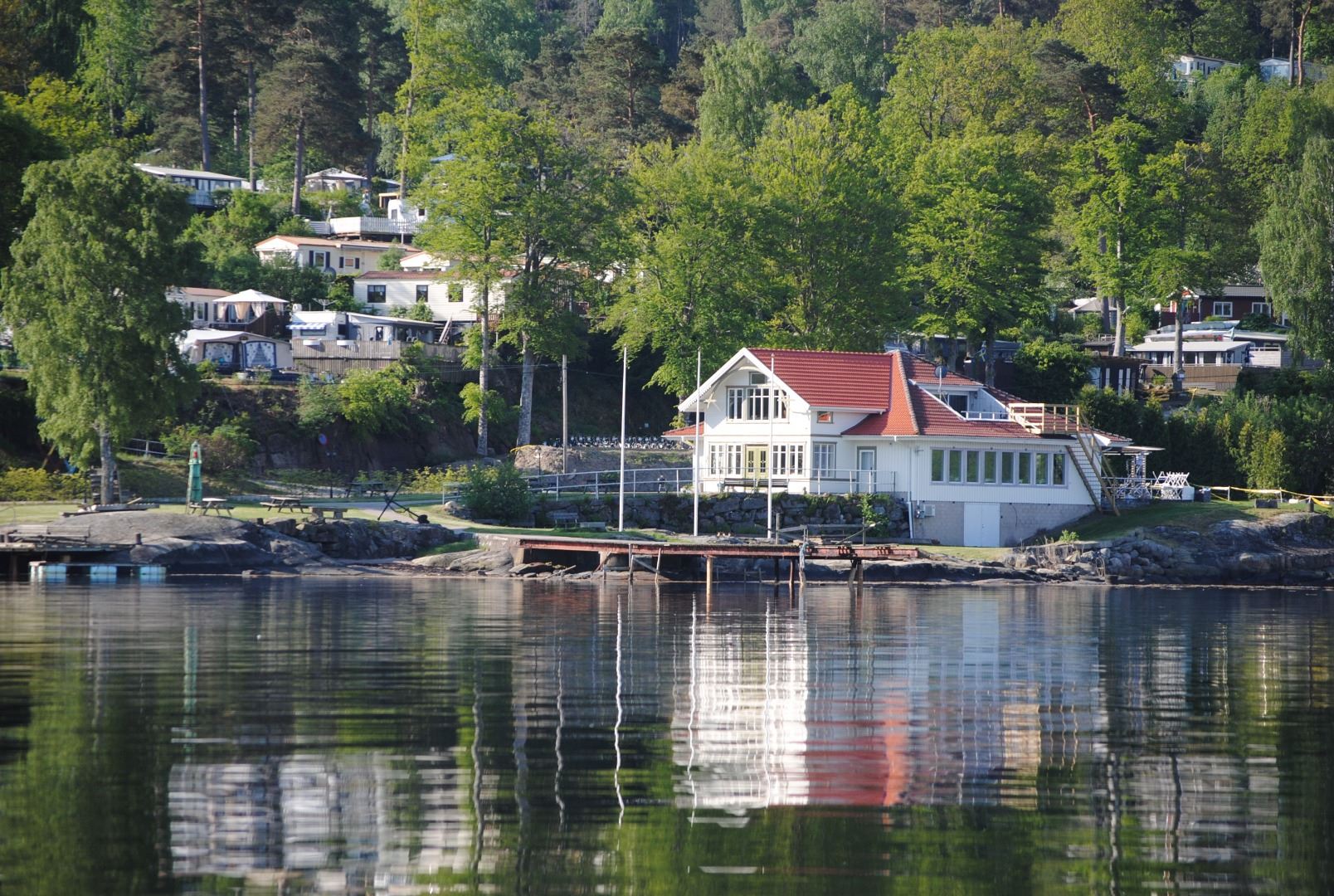 Photo: The two pictures on the left are of Anfasteröd Gårdsviks. The two pictures on the right were taken by Viggo Lundberg for vastsverige.com.